Multi-LED Endoscope System.
LCI & BLI, the new standard
Via image processing and easy handling of the peak intensity between several lights, this system supports the creation of visuals suited for their best purposes. It generates clear images by using white light to represent objects in real tones and short-wavelength illumination to increase the contrast of small vessels and features of mucous membrane surface layers. It is feasible to offer not only white light photos but also LCI/BLI views by integrating signal processing to the images collected by these lights.
Energy-saving and long-lasting LED light source
As opposed to traditional Xenon light sources, LED light sources*1 use a third of the power and last three times as long. According to Fujifilm's testing conditions, the LED light should last for 6 years. The light source qualifies as a 300W Xenon lamp in terms of strength.
1 The warranty period is 1 year after date of purchase.
Five features to facilitate smooth examination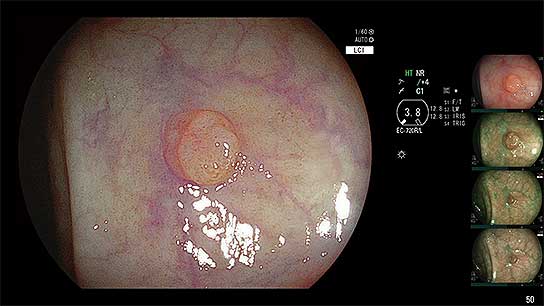 (1) Megapixel CMOS + HDTV output
High-definition images with quite low noise level are established by Megapixel CMOS sensor. 
It allows superior visualization for Full HD display.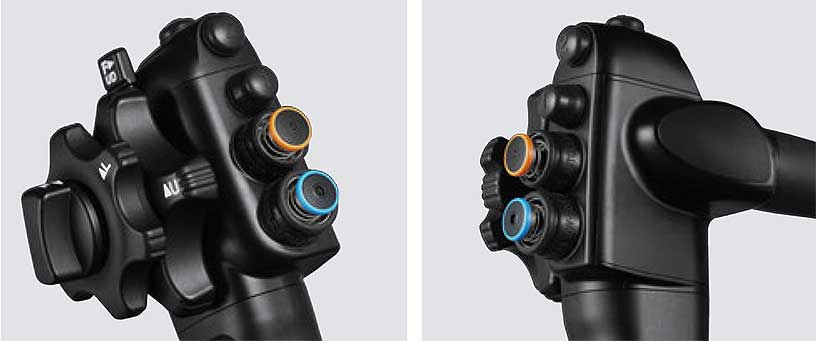 The G7 control Portion was designed with a functional design in mind. The scope has a curved surface that fits well in the hand, and the button configuration allows for simple use.
The model id and instrument channel inlet size are displayed on labels connected to the control section.
(3) One Step Connector with Contact-free Technology
In only one move, scopes can be attached to a light source. Setup no more necessitates the use of a scope cable. The One Step Connector improves clinical operational productivity.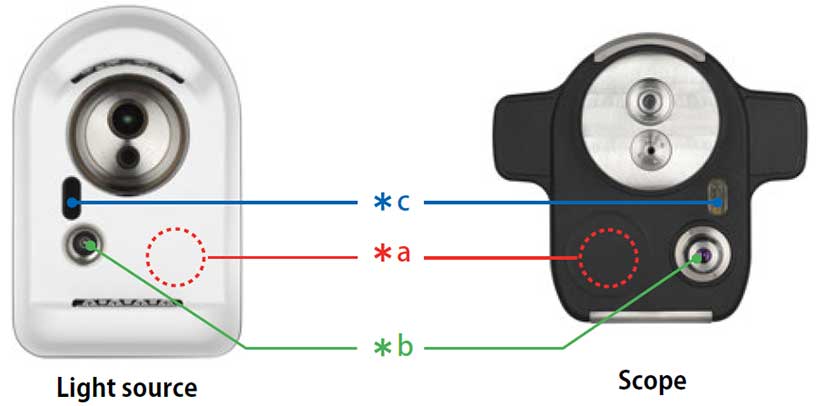 *a Power feed: Wireless electrical supply
*b Image transmission: High speed optical laser
*c Remote signal: infrared [IR] LED
This's the generic name of below 3 points. It means connectors do not need to touch to transmit power and image data. 
By this technology, durability and reliability of scopes is expected to improve.
(4) Insertion Performance
Advanced Force Transmission
The flexible portion is designed to transmit operator's movements, pushing and rotating, to the distal end of endoscope.
The scope's adjustable part has a smooth end that allows it to bend effortlessly. The movable section is elastic and returns to its original shape quickly.

(5) Wide 170° field of view
Wide 170° field of view is available with EC-720R/M,I,L.
Even areas that are hard to observe such as the reverse side of folds could be observed and approached smoothly.