One crucial element every critical care unit must have without fail is a dependable patient monitoring system. To ensure this very need, BPL provides you with the quickest and most secure way of obtaining reliable data from your patient monitors at an affordable cost. We also have an excellent network of experts to help and guide you through all of your needs.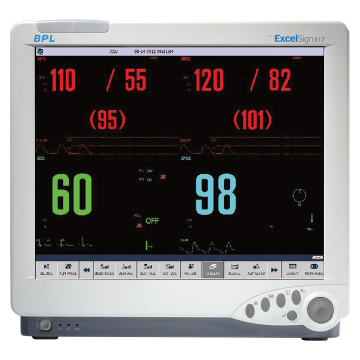 ExcelSign E17
Flaunting a high-resolution 17" touchscreen LCD, the ExcelSign E17 is made for high precision operating rooms...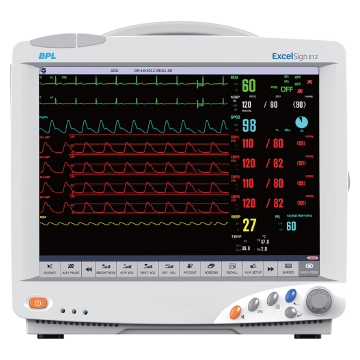 ExcelSign E12
Coming with a multiparameter motion with a modular design, ExcelSign E12 is designed for high precision operating...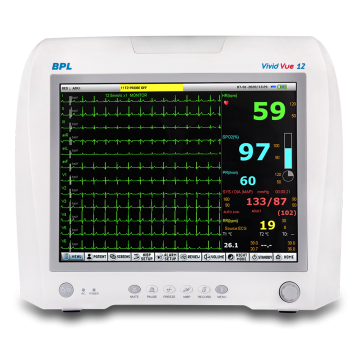 Vivid Vue 12
Vivid Vue 12 is generally regarded as a dependent monitor for Operating Theater and critical care situations. It has...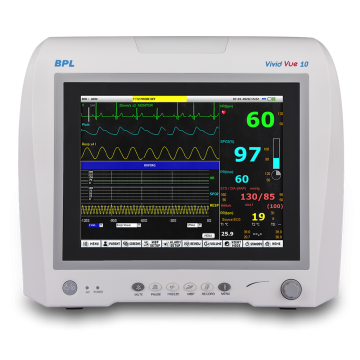 Vivid Vue 10
The Vivid Vue 10 is a patient monitor with a 10.4-inch high-resolution display that is ideal for use in Operating Theater...
Vivid Vue 8
The Vivid Vue 8 is a multiparameter patient screen with an 8.4-inch high-resolution colour LCD screen that provides...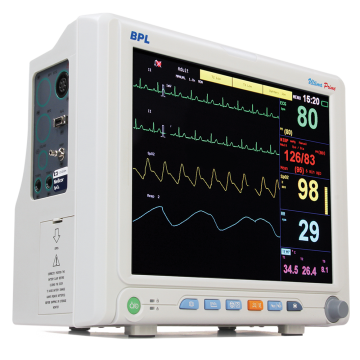 Ultima Prime
Ultima Prime, a 12-inch wide multiparameter patient screen, is a versatile and effective tracking option for patients...
Magna
Magna is a vital sign patient monitor that is small, light, and simple to use. With 3 or 5-lead NIBP, ECG, SpO2 and...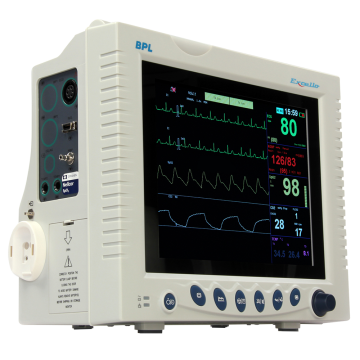 Excello
Excello comes with a 10.4-inch large multiparameter patient screen that can track advanced parameters including...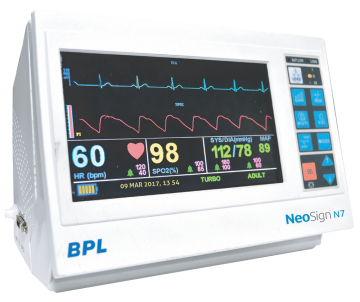 NeoSign N7
This product is of superior quality and made specifically for neonatal care. This one comes with a TFT LCD screen...