Coming with a multiparameter motion with a modular design, ExcelSign E12 is designed for high precision operating rooms.  Gas monitoring, BIS, ICG, NMT, CO2,IBP, Cardiac Output, and Respiratory Mechanics come installed in the Excel Sign E12 for great reliability and flexibility.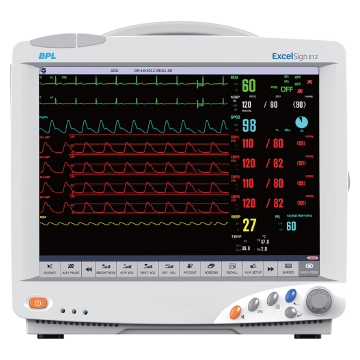 12.1" colour LCD touch panel with excellent quality

The device's increased Li-ion battery allows it to run for a long time with minimal power usage

Users can avail of the modular design to keep a check on 8 different variables

RESP, SpO2, ECG, TEMP, NiBP, and IBP are available in standard configuration
Different operational modules such as AGM, ICG, BIS, NMT, CO, BIS, Transport Monitor and IBP are available

Upgraded Connectivity sich as support for an external printer, FTP server upload, optional Medius+, VGA available for external display, HL7, the USB data output of patients

Smart alarms with audio and visual sensors provide 3 levels of priority settings

Patient status can be reviewed thoroughly due to the effective storage of memory and calculation interface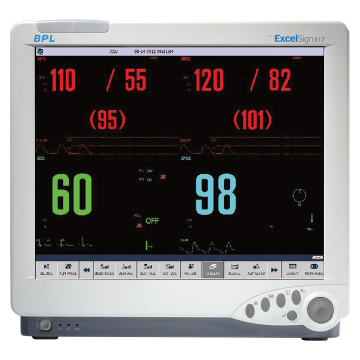 ExcelSign E17
Flaunting a high-resolution 17" touchscreen LCD, the ExcelSign E17 is made for high precision operating rooms...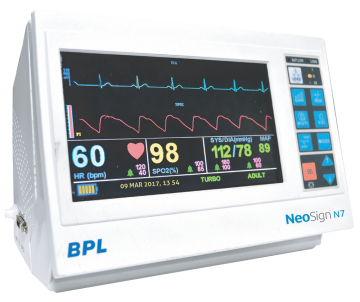 NeoSign N7
This product is of superior quality and made specifically for neonatal care. This one comes with a TFT LCD screen that is backlight while also allowing you to...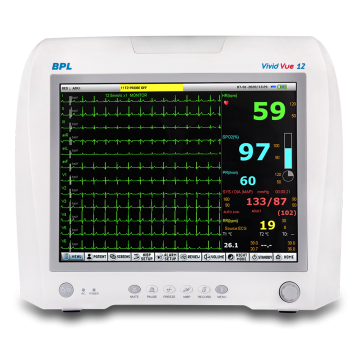 Vivid Vue 12
Vivid Vue 12 is generally regarded as a dependent monitor for Operating Theater and critical care situations. It has...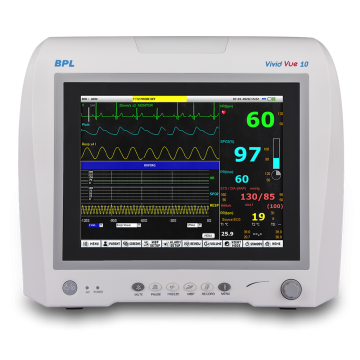 Vivid Vue 10
The Vivid Vue 10 is a patient monitor with a 10.4-inch high-resolution display that is ideal for use in Operating Theater...
Vivid Vue 8
The Vivid Vue 8 is a multiparameter patient screen with an 8.4-inch high-resolution colour LCD screen that provides...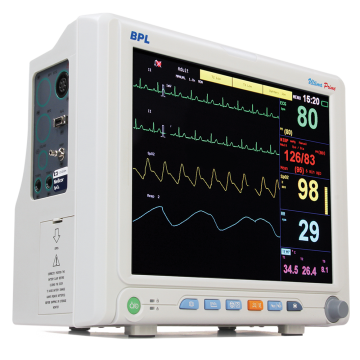 Ultima Prime
Ultima Prime, a 12-inch wide multiparameter patient screen, is a versatile and effective tracking option for patients...
Magna
Magna is a vital sign patient monitor that is small, light, and simple to use. With 3 or 5-lead NIBP, ECG, SpO2 and...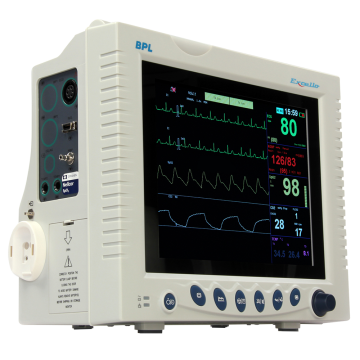 Excello
Excello comes with a 10.4-inch large multiparameter patient screen that can track advanced parameters including...