Excello comes with a 10.4-inch large multiparameter  patient screen that can track advanced parameters including CO2, IBP and gas levels, making it simple to satisfy individual needs. Arrhythmia identification, ST & HRV monitoring, 3-lead/5-lead ECG tracking, and extensive trend data analysis are all included in the monitor.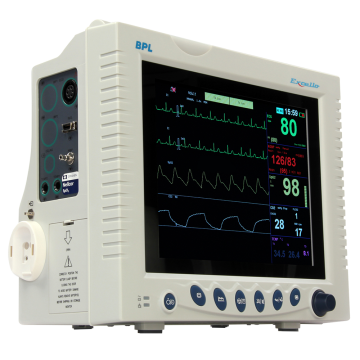 TFT colour display with high resolution (10.4)

ECG, RESP, SpO2 (Masimo / Nellcor / Digital), NiBP, and TEMP are all included in the standard configuration

ST analysis and arrhythmia detection
Hemodynamic calculations, drug dose calculations, and HRV analyses

Memory storage is efficient; dual-battery options are available

BPL Medius+ Central Nursing Station, HL7 output, VGA for external display, BPL Medius+ Central Nursing Station are all options for connectivity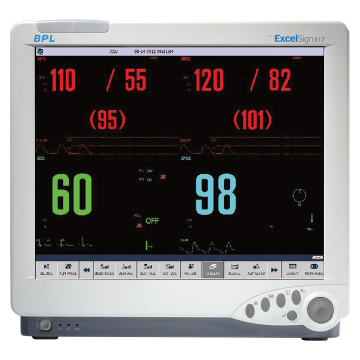 ExcelSign E17
Flaunting a high-resolution 17" touchscreen LCD, the ExcelSign E17 is made for high precision operating rooms...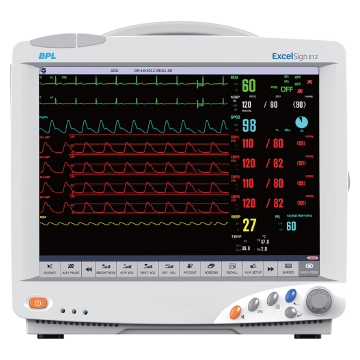 ExcelSign E12
Coming with a multiparameter motion with a modular design, ExcelSign E12 is designed for high precision operating...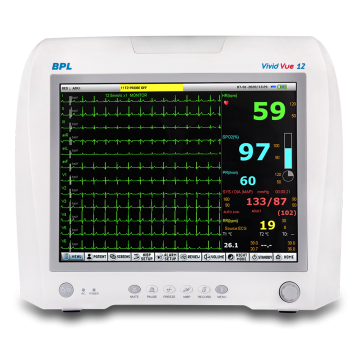 Vivid Vue 12
Vivid Vue 12 is generally regarded as a dependent monitor for Operating Theater and critical care situations. It has...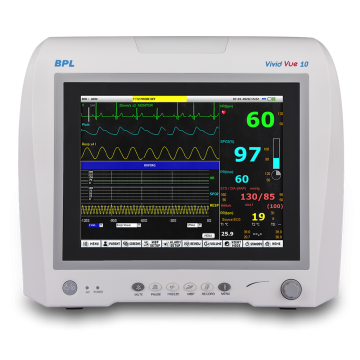 Vivid Vue 10
The Vivid Vue 10 is a patient monitor with a 10.4-inch high-resolution display that is ideal for use in Operating Theater...
Vivid Vue 8
The Vivid Vue 8 is a multiparameter patient screen with an 8.4-inch high-resolution colour LCD screen that provides...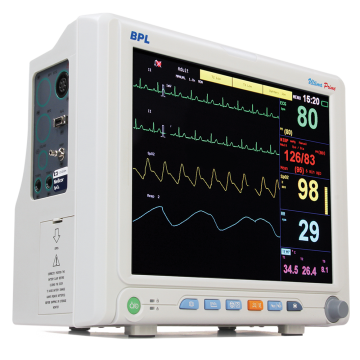 Ultima Prime
Ultima Prime, a 12-inch wide multiparameter patient screen, is a versatile and effective tracking option for patients...
Magna
Magna is a vital sign patient monitor that is small, light, and simple to use. With 3 or 5-lead NIBP, ECG, SpO2 and...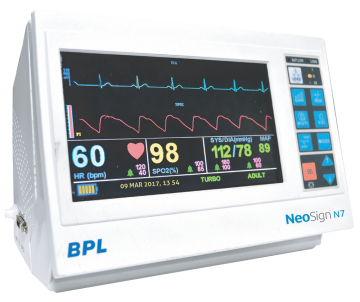 NeoSign N7
This product is of superior quality and made specifically for neonatal care. This one comes with a TFT LCD screen...