Magna is a vital sign patient monitor that is small, light, and simple to use. With 3 or 5-lead NIBP, ECG, SpO2 and Respiration, it fulfils the most basic healthcare needs.
7" TFT LCD Color Screen with LED Backlight

Works by monitoring records ECG, NiBP, and SpO2

Works by detecting and signals the presence of an arrhythmia

Storage of memory: NiBP trend graphed and tabulated for 24 hours with alarm condition
Variations in SpO2, ECG and NiBP are reported by an acoustic signal

The zoom option in the graphical trend allows for a more precise investigation

The Colour scheme can be customised by the user

ECG, SpO2, and NiBP all have visual alert signs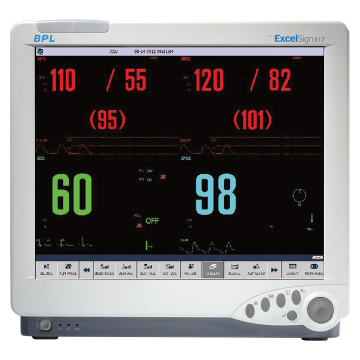 ExcelSign E17
Flaunting a high-resolution 17" touchscreen LCD, the ExcelSign E17 is made for high precision operating rooms...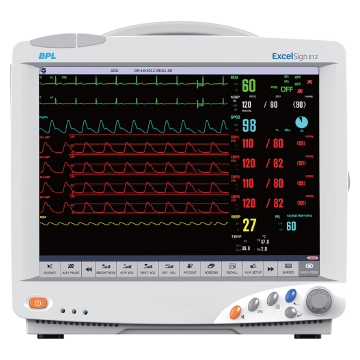 ExcelSign E12
Coming with a multiparameter motion with a modular design, ExcelSign E12 is designed for high precision operating...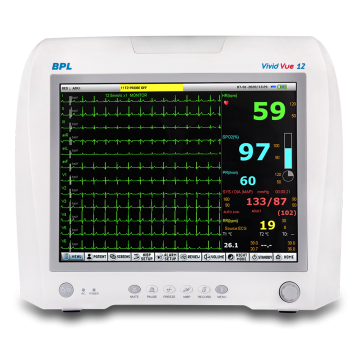 Vivid Vue 12
Vivid Vue 12 is generally regarded as a dependent monitor for Operating Theater and critical care situations. It has...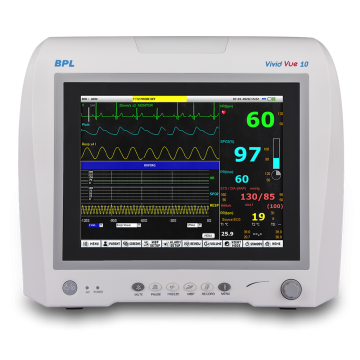 Vivid Vue 10
The Vivid Vue 10 is a patient monitor with a 10.4-inch high-resolution display that is ideal for use in Operating Theater...
Vivid Vue 8
The Vivid Vue 8 is a multiparameter patient screen with an 8.4-inch high-resolution colour LCD screen that provides...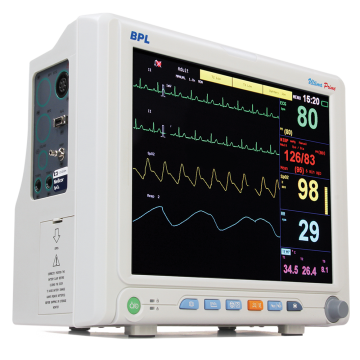 Ultima Prime
Ultima Prime, a 12-inch wide multiparameter patient screen, is a versatile and effective tracking option for patients...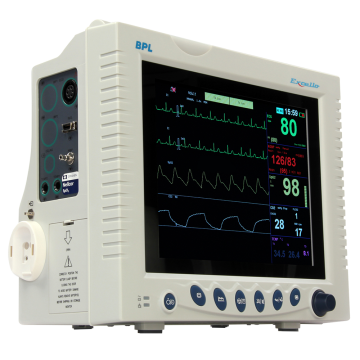 Excello
Excello comes with a 10.4-inch large multiparameter patient screen that can track advanced parameters including...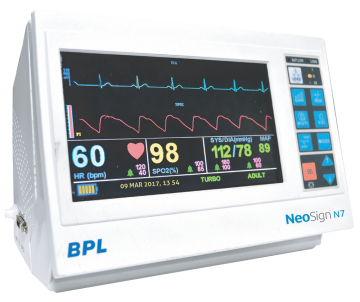 NeoSign N7
This product is of superior quality and made specifically for neonatal care. This one comes with a TFT LCD screen...