Ultima Prime, a 12-inch wide multiparameter  patient screen, is a versatile and effective tracking option for patients with moderate sharpness. To suit specific requirements, the monitor incorporates various parameter choices such as IBP, CO2, Gas Monitoring, and ICG, as well as optional connectivity to BPL Medius+ Central Nursing Station Software and showcases a limit of 10 waveforms.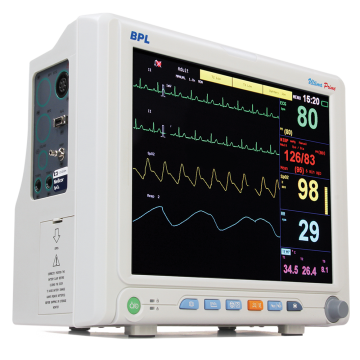 The optional touchscreen on a 12.1" TFT colour high-resolution display

Detection of arrhythmias and ST Analysis

Nellcor SpO2 / Masimo SpO2/ Digital SpO2, ECG, RESP NiBP, and TEMP are the standard configurations

AGM, ICG, and Thermal recorder are optional variables and setup
Up to ten waveforms can be displayed

Hemodynamic computation, HRV assessment, and medicine dose calculation

Efficient memory storage; dual battery option

HL7 output, BPL Medius+ Central Nursing Station, and VGA for external display are all available as options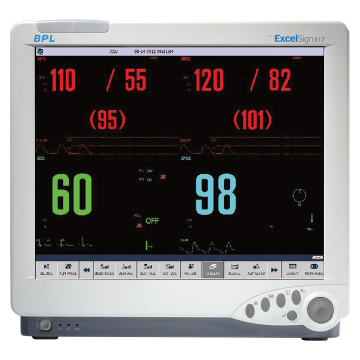 ExcelSign E17
Flaunting a high-resolution 17" touchscreen LCD, the ExcelSign E17 is made for high precision operating rooms...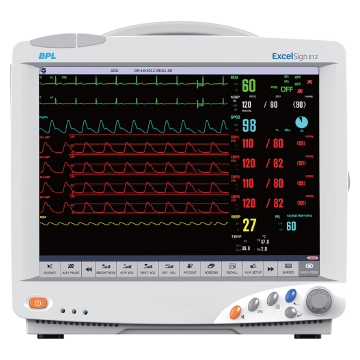 ExcelSign E12
Coming with a multiparameter motion with a modular design, ExcelSign E12 is designed for high precision operating...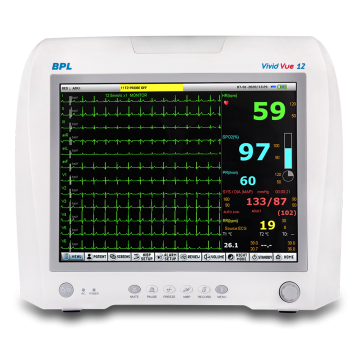 Vivid Vue 12
Vivid Vue 12 is generally regarded as a dependent monitor for Operating Theater and critical care situations. It has...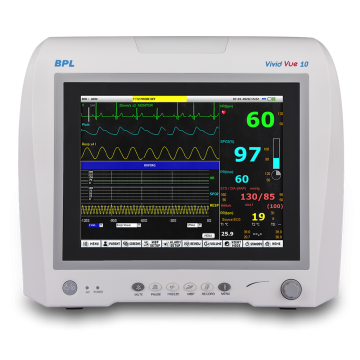 Vivid Vue 10
The Vivid Vue 10 is a patient monitor with a 10.4-inch high-resolution display that is ideal for use in Operating Theater...
Vivid Vue 8
The Vivid Vue 8 is a multiparameter patient screen with an 8.4-inch high-resolution colour LCD screen that provides...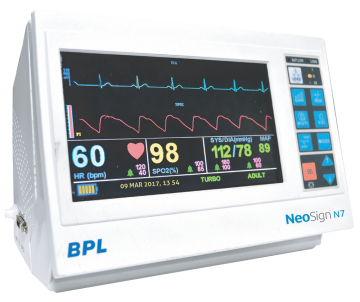 NeoSign N7
This product is of superior quality and made specifically for neonatal care. This one comes with a TFT LCD screen that is backlight while also allowing you to...
Magna
Magna is a vital sign patient monitor that is small, light, and simple to use. With 3 or 5-lead NIBP, ECG, SpO2 and...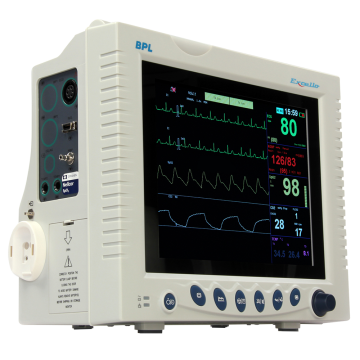 Excello
Excello comes with a 10.4-inch large multiparameter patient screen that can track advanced parameters including...